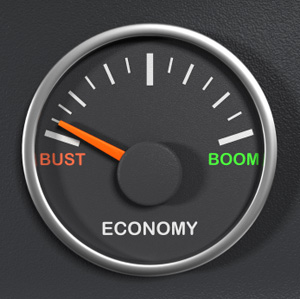 You might be familiar with author Mark Victor Hansen for his popular "Chicken Soup for the Soul" books. Mark has been a friend of mine for many years and I respect his views and opinions about investing. He said the following about the free enterprise system:
"The Free Enterprise System means the more enterprising we are, the more free we are." –Mark Victor Hansen
Do you agree? I have some thoughts about freedom as well that I've shared below.
"While everyone else retreats, your vision and opportunity can set you free."
Over the course of the next five years, we will be on an interesting ride. In the early 1900s there was an event that took place in America (in Texas actually) that in one day, changed the course of our nation forever. It wasn't a big political event. It wasn't a war. It was Spindle Top, the first major oil field discovered in America.
If we look at the 1930s with the stock market crash and what happened after it, we see that it took some time for folks to get back on their feet. However, would you believe that more millionaires were created per capita during the Great Depression than in any other time in US history? There was an enormous amount of money that changed hands and a redistribution of wealth took place, which wasn't government orchestrated mind you.
Along the same lines, we can look back at the last 11 or 12 years and see a record number of bankruptcies in our country. 2005 became the largest year for filing bankruptcies in American history. This is because laws got tougher on debtors. But instead of the numbers dropping, they stayed steady through the next several years. There are many other factors that play a role in how the economy shapes up, but taking it all in consideration leads me to believe we are headed into a boom economy.
In a boom economy, it's important to have investments in two things. One is precious metals (gold and silver) and the other is real estate. Now I'm never one that bashes gold. I agree with all the things that folks say about how wonderful it is to own precious metals in a hyperinflationary period.
But if I have two options, one being gold and one being real estate and I can go leverage a $300k piece of real estate by putting 40 or 50k dollar down, I can enjoy the price appreciation rise on the entire amount of the real estate. I'm likely to be net ahead with real estate because of the exponentially larger amount I can leverage.
Whether you have been in the real estate investment game for years and want higher-level tips on taking it to the next level or you are just getting your feet wet, I can help. If you would like more information or would like to use my eBook about finding money partners, visit my website www.billbarnettnow.com to learn more. Don't wait! You don't want the boom to pass you by.